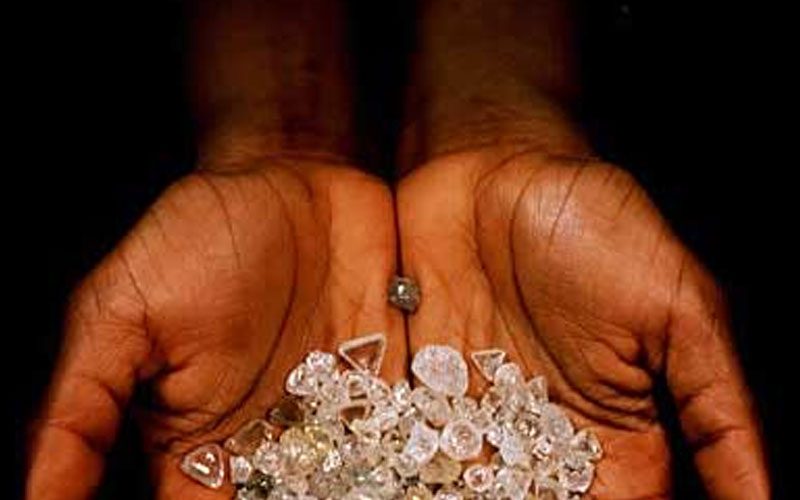 The Lunda Sul province is located in the extreme east of Angola, the capital of Saurimo located 946 kilometres (588 mi) by road east of the capital Luanda. It is bordered to the north by Lunda Norte Province, to the east by the Democratic Republic of the Congo, to the south by Moxico Province and southwest by Bié Province, and to the west by Malanje Province. Municipalities include Cacolo, Dala, Muconda, and Saurimo. The main road from Luanda to Lubumbashi traverses the province from west to east.
The province is dominated by dry savannah land; only in the Kasai River valley are there remnants of tropical rainforest. The Kasai forms the eastern and southern frontier of Lunda Sul and is the main river of the province. The Kwango River is also a major river of the province The climate of the province is predominantly tropical.
Economy and social issues
Economically the province is dominated by peanut cultivation, which is operated primarily in the Saurimo area. In the south of the province corn production is major contributing factor. Other agricultural products include rice, cassava and cereals. This region is rich with diamonds,manganese and iron which are exploited; Catoca mine in Lunda Sul Province is the fourth largest diamond mine in the world. Due to warfare in the region, at times mining has been disrupted by attacks form the UNITA, especially in 1999-2000. In spring 1999, UNITA destroyed the bridge on the Kasai River at Biula, affecting transport communications in the region between Lunda Sul and Moxico.
Why is ZBIN covering this area?
The new Angolan government has liberalised mining in the Lunda region opening up mines to Angolan citizens so that they can partner with foreigners in mining activities. An ambitious empowerment program, the lberalisation has seen thousands of hectares being put into the hands of locals especially cooperatives.
Typical of vana vevhu, our sons and daughters are now there scouring for opportunities and some have identified opportunities already. If you follow the ZBIN Mining group-then you should be aware of latest developments there. The next biggest millionaires are going to come from the ZBIN Mining members with operations in Angola.
For investors, there are no short cuts, registration done at the ministry responsible for mining activities and investors are welcome especially those who can bring mining equipment and partner with locals in the diamond rich region previously dominated by mining giant, Debeers.
They call this the power of information, have no information and you lose out on opportunities! Details of Angolan opportunities for Zimbos covered in our book which is going to be out by end of February 2018.
What else for ZBIN this week?
We complete the registration of the rabbits company for our members this week, we tackle registration of the poultry company and also finalise our database of members. A digital marketing book for Malawians will be out by end of week.
Wishing you a blessed week ahead
ZBIN Team
Rokpa Centre, Monavale
Harare.
Phone: 2634339454
Email: Info@zbinworld.com
449 total views, no views today