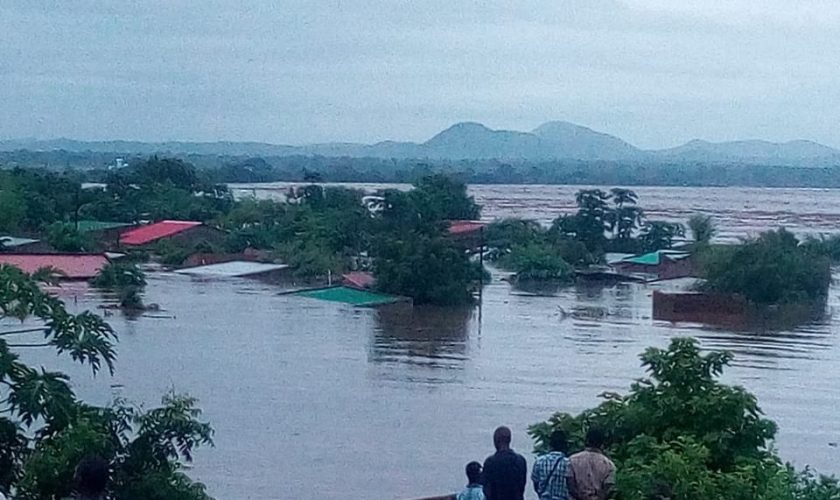 You have all seen the effects and impact of the Cyclone Idai….devastating impact to Chimanimani and Chipinge. It's unfortunate that we have lost a lot of lives and livelihoods have been destroyed.
The cyclone wreaked havoc in southern parts of Malawi and the Mozambican side last week and this should have been a heads up of what was coming our way. Unfortunately we were caught unawares and resulted in some avoidable loss of lives.
Perhaps the poor response can be attributed to the fact that cyclones are a rare phenomenon in this part of the equator. The last devastating cyclone was Cyclone Eline in the year 2000. Cyclone Japhet was a follow up but the impact was not as severe as what we experienced with Cyclone Idai.
For risk management professionals, are you considering the impact of climatic change in your strategies? Do your risk registers include climatic change and natural disasters? When carrying out risk assessments, are you giving enough weighting to climatic change impact?
Are audit reports including this important area or the focus is strictly on financial transactions? Just check the social and economic damage done to:
Hundreds of human lives lost in Malawi, Mozambique and Zimbabwe
Thousands of livestock lost
Farm produce lost
Roads, dams, telecommunication and electricity infrastructure
Irrigation systems damaged
Bridges, homes, shops, clinics, prisons and hospitals damaged
Cost to education, school infrastructure destroyed, access roads destroyed
We are talking of damage running into hundreds of millions of dollars. Does this make sense why the issue of climatic change is finding itself in financial subjects? The drought experienced during the year is already another huge cost and a cyclone was the last thing we were anticipating! Add to this an economy which is struggling for recovery.
How many organisations had fully covered climatic change in their strategies? How many banks were monitoring the development of the cyclone over the Indian Ocean? How many had assessed the potential impact of climatic conditions on their business operations?
Econet, Telecel and Netone will have to repair damaged infrastructure.
Fuel companies will have to consider the impact of damaged roads and bridged between Mutare and Beira. We may potentially end up with fuel shortages in the country.
NGOs operating in parts of Manicaland and Masvingo will have to count losses to their programs as damages were done to clinics, irrigation systems, dams, agriculture and more.
If you had shops or farming activities then you were also hit with buildings washed away or collapsing. Tobacco farmers have their barns destroyed and crops as well.
So when considering investment, are you fully assessing all the risks? When crafting business strategies and models, are you covering environmental issues fully?
This is food for thought for entrepreneurs, the unfortunate part is insurance companies consider issues such as cyclones 'Acts of God' and therefore do not cover this area meaning businesses have to fully absorb the losses and write them off their balance sheets.
We have also noted over the years that varying rainfall patterns are also increasing the likelihood of earth tremors in the eastern part of Zimbabwe. We expect more tremors or even earthquakes to follow Zimbabwe in 6-10 months time due to the impact of Cyclone Idai. The tremors may even damage more properties that would have been repaired or those not affected by the cyclone.
Is this risk on your radar? Does your organisational strategy include it? Does climatic risk feature prominently in your management and board reports? Are you discussing this for the first time? Correct the weakness and closely monitor emerging risks coming from environmental changes.
Meanwhile we would like to acknowledge the sterling work done by the Honourable Joshua Sacco the Member of Parliament of Chimanimani West. He has been visible, getting his hands dirty, appealing for aid and keeping communication lines open. Great example of how to deal with disasters. The situation could have been better if we had planned better for the response given the lead time the cyclone took from Malawi and Mozambique before hitting our eastern region.
Perhaps devolution needs to be taken seriously and empower provincial governments because they have first hand of local developments. They are better prepared to take pre-emptive action before Harare gives a go ahead.
For more help for cyclone victims get in touch with Econet and David Coltart. They are running Appeal funds-kindly donate and assist our brothers and sisters in need.
221 total views, 8 views today