Can Hararians come together and form a successful company? With so much individualistic tendencies around town where its each man for himself…can people meet online and form a company? Well the answer to this is yes its possible!
So 3 months ago, a group of online members of the Zim Business Ideas and Network met and formed a company called Rabbits Farmers International with the objective of making money from rabbit farming which is a field with few players. Everyone is into poultry and few are venturing into other fields such as rabbit farming.
Today the company directors had a great opportunity to visit a successful rabbit farmer, Mr Maketo based in Cranborne, Harare. Mr Maketo started rabbit farming in 2015 and he has never looked back. He built rabbit hatches at the back of his house and they accommodate up to 600 rabbits.
Is there a market for rabbits?
Here is the simple answer to this question….he is failing to satisfy demand. He has a contract to supply at least 35 rabbits per month. The rabbits should weigh a minimum of 2kgs and they sell for $6/kg meaning he has $420 of revenue per week and $1,680 per month. He sells the rabbits to 2 reliable customers.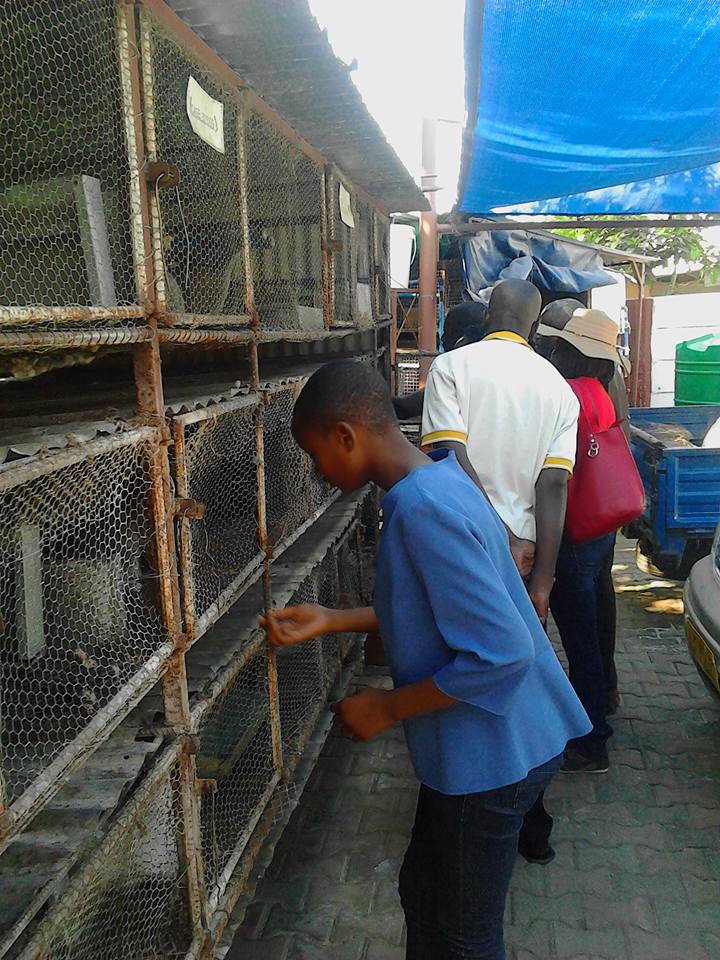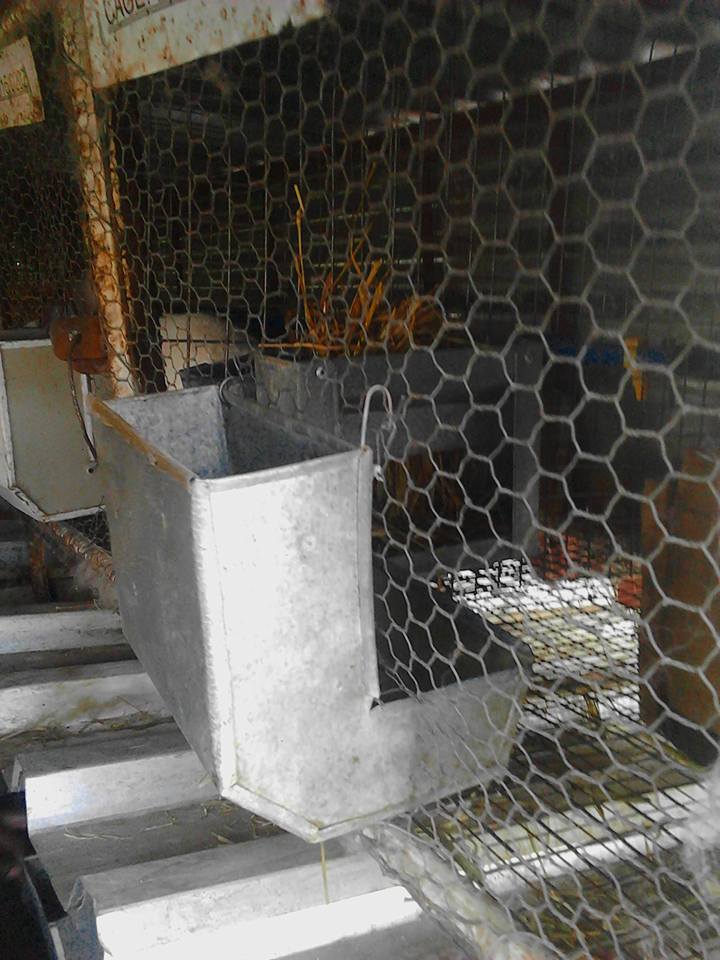 Demand drivers
The demand for rabbits is driven by the huge Chinese community in the capital and also health conscious residents who need meat that is less on cholesterol. He is afraid of advertising rabbits for sale because of fear of failure to deliver! He has previously sold to retail supermarkets but stopped when they started delaying payments to him. A lot of supermarkets in town need rabbit meat but one must have a registered company.
Costs of rearing rabbits
He recommends use of pellets which are sold for $28/50 kgs. He has however found an innovative way to cut on costs and now makes own pellets and this has resulted in him cutting his feed costs by 50%. He purchased a rabbit pellet making machine and uses soya beans, maize ,  wheat bran and a mixer and we saw the rabbit pellets being dried at his home. He also recommends farmers to make own rabbit cages rather than buying them from manufacturers.
Hybrid Rabbits
The trick with making money with rabbits is to have hybrid rabbits and these are imported from South Africa. He initially started with local breeds but they took too long to mature and ate too much feed thereby cutting his profits. He purchased his breed from South Africa and he had them flown and he collected them from the airport. This was the best decision he ever did as the breed he got ensure that by 3 months, a rabbit will be fully grown and weighing at least 2kgs. Do not keep a rabbit beyond the 3 month period as returns on investment will start diminishing beyond this period. How about diseases? If you have received proper training about hygiene, feed and diseases. (We are going to provide detailed information on importation of rabbits to our subscribed members)
Security issues
One of our rabbit directors based in Glen Norah witnessed a theft of 30 rabbits last week in his suburb. There is general high crime rates involving animals theft in the country involving poultry and other small animals. One must ensure that a rabbit project is done where they are resident and security should be tight –keep dogs, have a reliable employee if you can afford.
The future
Rabbit farmers live in fear of not being able to meet demand, they do not experience the problems affecting most poultry farmers-that of oversupply! One can also make good monies from selling hybrid rabbits. If one has enough supply they can also produce rabbit sausages.
We will forever be grateful to Mr Maketo for allowing us access to his successful project , he was very generous with information and answered every question. This is uncommon in Harare where everyone is busy protecting information about how they are making money. He is a good hearted man and may the Almighty continue to bless him.
Hope you find this article helpful
Rabbit Farmers International |No 34 Quendon Road, Monavale Harare
Phone No +263339454|+263774081808
1,070 total views, 1 views today