Did your college lecturers cover how to identify business opportunities? How to develop a business plan or how to win tenders? Were you ever given an assignment on Digital Marketing or Big Data?Did you discuss how to pitch for investment or how to benefit from cryto currencies? If you are fortunate to have covered this theoretically and practically, then thank your college and lecturers because these skills are not covered by many colleges.
Students graduate without knowing how to write a business plan, they complete college without a lot of entrepreneurial skills and this gives them a great disadvantage. How to identify business opportunities is something we take for granted and yet its an important skill that will set you apart from competition. You need to know about opportunities-know when they are coming and strategically place yourself so that you can benefit.
Legend has it that a Nigerian coming to Zimbabwe for the first time was overhead shouting ' I can see money, money- money everywhere' Confused, a passerby asked the Nigerian where the money he kept referring to was? The Nigerian coolly responded ' Every vehicle iam seeing presents great opportunities for car spares, with Harare having more than 700.000 cars-this means money and more money'
So to a Hararian, a car does not mean much but not so to a Nigerian brother in car parts business!
Inorder to help you be skilled in Business Opportunities Identification, we have developed a simple checklist which is found in the book of 'Business opportunities for South Africans'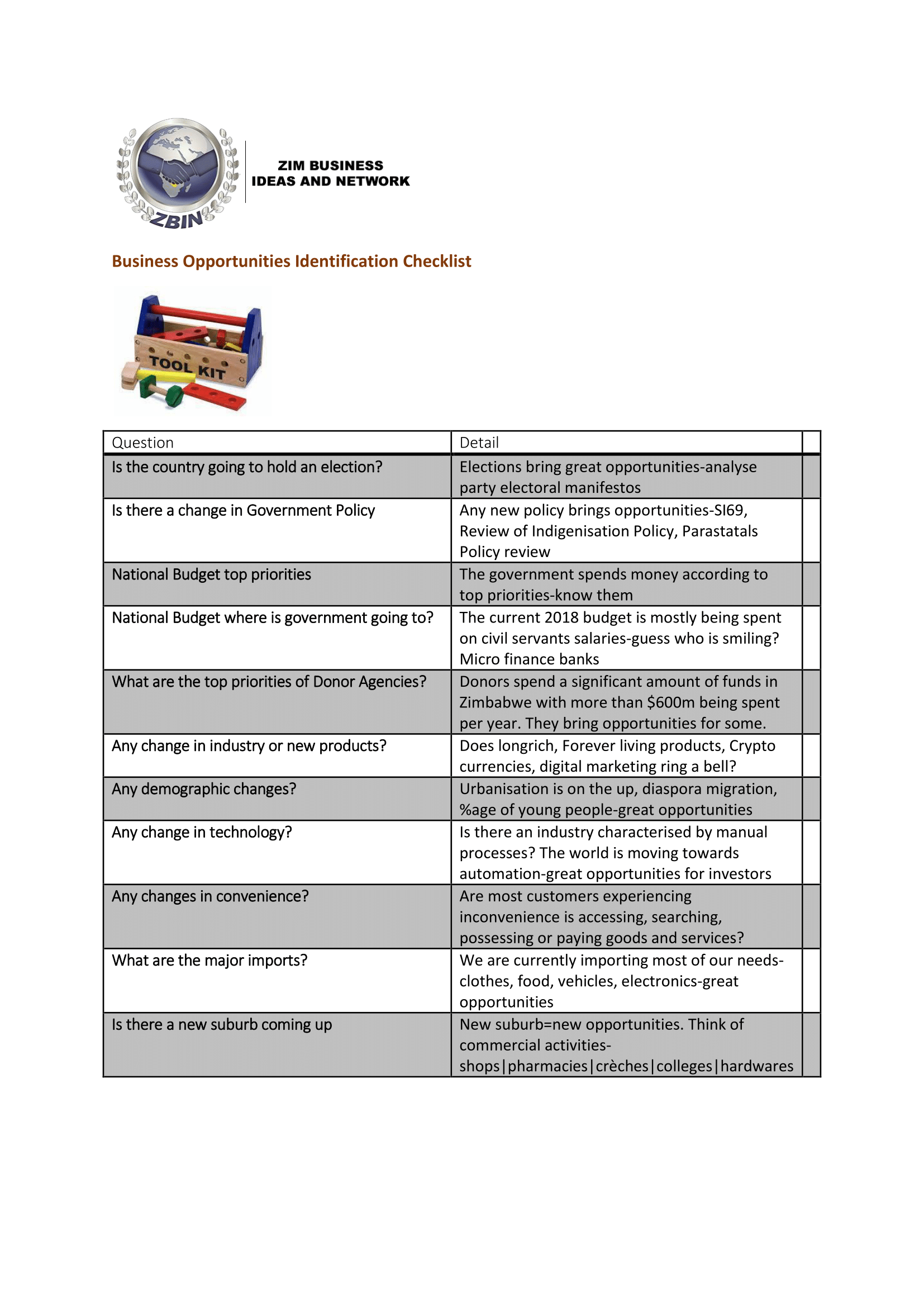 547 total views, 1 views today