So we are looking at the positive side of the Bond because the introduction of the Bond is a done deal. So how can ZBIN members benefit from the introduction of the Bond? Below are 11 ethical and simple ways to take advantage of the Bond.
1)    RBZ Incentive: As a diasporan do take advantage of the 3% bonus incentive by RBZ to complete any projects back home.
2)    Research and take advantage of online opportunities(Mark mock exams if you possess CFA, CISA,CIMA or ACCA qualifications.
3)    Online Adverts hosting: Develop a website and take advantage of Adsense by hosting adverts and getting revenue for every advert watched.
4)    Online content developers are in high demand the world over, take advantage and earn forex.
5)    More Websites Required: Zimbabwe  is need of more websites in the areas of Tourism, Stone Sculptor Marketing, Business, Herbal Medicine, Poultry, Fashion etc. Develop a website and link them with Apps for business success.
6)    E-commerce currently a challenge in Zim. Get in touch with friends and relatives in neighbouring countries and establish  e-shops. Develop Apps and sell them internationally
7)    ZBIN Regional Groups: ZBIN has been creating groups for foreign nationals such as South Africans and Malawians, we have been strategic in creating regional networks-use them to create key contacts and expand your business. Use them to become a regional consultant and expand your business beyond Zimbabwe to earn forex.
8)    Take advantage of Regional Tours: Our next business tour to Mozambique will be about exports, creating business opportunities for members, unlocking opportunities, creating key contacts and partnerships. After Mozambique, we hope to also cover Zambia and Angola.
9)    Diaspora Partnerships with the Diaspora: Life is tough everywhere but our Diasporan community is fortunate (some of them) to be formally employed and having access to credit facilities. If you are a local, then make sure you have registered businesses for partnerships with the diaspora. The diaspora does remit up to $1Billion per year, ZBIN will be working hard to create a platform where locals and diasporans meet for business networks.
10) Maximise on local products sales: create good relations with key local products producers.
11) Tourism: The introduction of the Bond might be the catalyst for the tourism sector, do expect an increase in tourist arrivals in the medium term, are you ready to take advantage of the potential influx of tourists?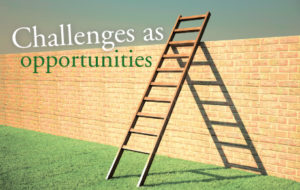 [soliloquy id="75″]
289 total views, 1 views today