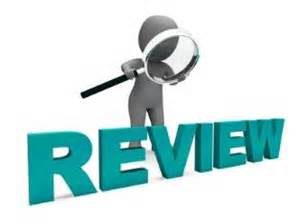 So its 3 days away from the end of 2016? what a year it was! ZBIN continues to forge ahead and we give credit to the strong and active community. We are now 28,000 on Facebook where participation is restricted to a few individuals; most members prefer our Watsapp platform where active discussions go on.
We have over 5,000 members on Whatsapp who are on the following groups:
1. ZBIN Poultry (Our number one group with over a 1000 members)
2. ZBIN Baking (We have over 1000 members on this group)
3. ZBIN Transport
4. ZBIN Agriculture
5. ZBIN Online Forex Trading (Zimbabwe & South Africa)
6. ZBIN HR Resources
7. ZBIN Malawi
8. ZBIN Rabbits
9. ZBIN Real Estate
10. ZBIN Harare-General
11. ZBIN Mutare –Geneal
12. ZBIN Portuguese Groups
13. ZBIN Cape Town
14. ZBIN Mining
We hope to consolidate the groups and ensure that they are effective. We will not be adding a lot of new groups in 2017 but will ensure that the few existing groups are effective and improve in terms of operations. We are also happy to have added groups for foreigners such as ZBIN Online Forex Trading for South Africans, ZBIN Baking and HR Resources for South Africans and lastly ZBIN Malawi for Malawians. We will continue with regional expansion and look at incorporating Zambians, Namibians, Tanzanians and Ugandans.
Successes in 2016
1.Website Establishment: We did set up a website for our poultry group www.zbinchickens.co.zw in April 2016. An excellent resource centre for the marketing of poultry products in Zimbabwe. The site was unexpectedly pulled down by an unscrupulous website developer. The setback did not deter us in setting another website, the www.zbinworld.com. The performance of the website has been pleasing with over 50,000 visits in 2 months! We hope to improve on content and resources. The website is basically a filing cabinet for all of our discussions and posts. We are filing our posts so that one can easily retrieve them because business information rarely expires. In addition to being a filing cabinet, our website a free market place for our members. We are hoping to improve on the marketing aspect.
2.Forum Newsletter: A ZBIN member should stay informed with up to date business information. Business and investment information should be available on your figure tips and no cost to you-this is our motto. We have done our best to update our members through Facebook, Twitter, Whatsapp and our website. We have also added a weekly newsletter that summarises all posts, trends and new information. We have 5,000 members receiving this newsletter and this is a good number. In 2017 we will be hoping to improve by introducing a ZBIN App which you can download so that our members remain ahead of the curve.
3.Business Tours: It started with my first trip to Tete in Mozambique. I showed you that its possible to go to Mozambique, I showed you that yes business opportunities exist in Mozambique. Iam glad that this helped to inspire more members to visit two additional tours coming after my initial visit. We give credit to Clara Mapfumo and team for organising fruitful tours.
4.Group Meetings: We are slowly moving from being an online community to a business movement where members meet, network, exchange business information and help partner in business. We held a total of 10 business meetings in Harare some for the Portuguese Group and ZBIN General. We are looking to improve in 2017 by covering all cities and towns including the Diaspora. There are a lot of lessons learnt from the previous meetings that we have held-your feedback is useful in planning better meetings.
5.Diaspora Engagement: A quarter of ZBIN members are from the Diaspora and this makes us proud as Zimbabwe's number one Diaspora friendly community. We are happy that we have members from the Diaspora who are involved in various business activities such as Mining, Online Forex Trading and Poultry. A good case study is that of Mrs Shumba from UK who is running a successful poultry project at her home in Greendale…she gets valuable information on raising poultry and marketing. She is in UK but may be more knowledgeable in terms of poultry than some locals in Harare. What is more? She has a ready market for her chickens thanks to the ZBIN Poultry Group! Who says distance is a hindrance in business?
Failures
We also had failures in 2016 and some of the major failures are highlighted below:
1.Diaspora Connection: Our objective was to hold more group meetings in Cape Town, Johannesburg, Durban and Lusaka. We only had one small meeting in Cape Town and could not hold networking meetings in the rest of the other cities a planned.
2. Local Tours: We planned to have a local tour to help members in opportunity identification skils, this did not happen.
3.Online Forex Trading Fraud: We failed on due diligence and allowed a rogue online forex trader to lead our group. Blessing did not do the forum any good when he ended up creating different profiles such as Evangelist and inviting members to invest with him and failing to pay them back. We have since improved on our risk management and have come up with a policy of no one allowed to trade online forex on behalf of others. Members are only allowed to get free information and trade on their own. We hope to cover more updates on Risk and Fraud on a regular basis.
What to expect in 2017
1.Registration of ZBIN as a company/trust
2.Partnerships between Locals and Diaspora
3.Fund raising for members so that ZBIN can provide collateral for members bank loan applications
4.Better Marketing for members products especially the ZBIN Poultry and ZBIN Rabbits
5.Exports drive
6.More business tours to other areas such as Tanzania and Angola
7.Mentorship/Capacity Building Programmes
8.Registration of individual ZBIN groups such as companies-Poultry, Mining and Rabbit
9.Scholarships for members
10.Field days for the forum
11.ZBIN Gauteng Indaba
12.Improved website
13.ZBIN Apps.
14.More innovation and top quality researches
*We are currently developing a Balanced Score Card for Performance Measurement of the forum and will share in the coming weeks.
556 total views, 1 views today