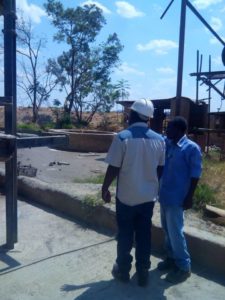 So the Mining Sector is one of the richest field to venture into especially gold mining. It is unfortunately one of the riskiest fields where many new investors lose money. This is the sector with the most thieves so tread with care. Do not rush to invest simply because you have seen someone making it or have heard of rich pickings by your friends who are doing mining. Exercise caution, obtain all the relevant information, verify information before you part with a penny.
ZBIN Initiative
We would like to reduce the risk of making losses in the sector by provision of quality information. Within the group we have a number of Mining Consultants who are willing to provide information to potential investors. Consultants who are willing to provide information on getting relevant permits, pegging, access to credit, mining equipment etc These consultants are also able to provide information on trends in the mining sector, opportunities and risks.
The consultants will be willing to provide this information for a fee. So if you would like to find basic information they should be able to provide this at a nominal fee. Having information will help save your time and other resources.
Inviting Mining Consultants
The ZBIN Community is therefore inviting Mining Consultants to register by leaving their details below. We will send you a questionnaire which you have to fill. We will make follow ups with you so that we can certify you as a Mining Consultant who can provide services to our community.
We are looking forward to certifying at least 10 Mining Consultants from the ZBIN Community. Our members will be asked to continuously provide feedback on the performance of the consultants. Members would be asked to rate the consultants in terms of fees, quality of information provided and customer service.
So if you are a consultant we are asking you to provide the following details:
Name:
Email Address
Contact Phone
Location
Thank you
559 total views, 1 views today