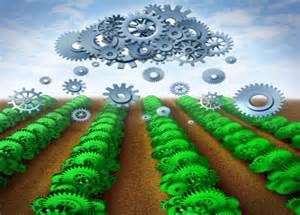 Challenge Overview
In a recent monthly report, the U.S. Bureau of Labor Statistics tallied 5.4 million job openings as of August 2016. While an increase in job opportunities is good news for the unemployed, employers face continued difficulty identifying and hiring potential candidates with skills sufficient to fill these vacancies. The resulting skills gap represents a key challenge to a thriving American economy. Credly, Lumina Foundation, the American Society of Association Executives (ASAE), and the American Council on Education (ACE) seek new approaches to utilize digital credentials to connect qualified individuals with available opportunities and bridge the skills gap.
For much of modern history, the college diploma has served as the primary credential — the key to unlocking doors to job opportunity. But to many employers today, a diploma represents an opaque signal for workforce readiness. Being "job-ready" often requires a set of knowledge and skills not reflected on a transcript and sometimes not formally taught in school. For those already in the workforce, the need to showcase oneself to current and prospective employers can prove even more challenging absent a reliable way to recognize and communicate verified competencies, skills, and certification. This challenge is magnified for skills acquired outside an academic setting. The advent of digital credentials has enabled individuals to leverage their achievements and abilities through social and professional media and in job, school, and membership applications. Credly, Lumina Foundation, the American Society of Association Executives, and the American Council on Education seek new approaches and insights into utilizing digital credentials to bridge the skills gap in the labor marketplace.
This is a special Ideation Challenge, which has the following unique features:
There is a guaranteed award.  The award(s) will be paid to the best submission(s) as solely determined by the Seekers. The total payout will be $10,000, with at least one award being no smaller than $5,000 and no award being smaller than $2,000.
In addition to the monetary award, a winning Solver of this Challenge will be offered the opportunity to present their idea at the American Society of Association Executives' (ASAE) Great Ideas Conference in Orlando (March 5-7, 2017).
The Solvers are not required to transfer exclusive intellectual property rights to the Seekers.  Rather, by submitting a proposal, the Solver grants to the Seekers a royalty-free, perpetual, and non-exclusive license to use any information included in this proposal, including for promotional purposes.
Submissions to this Challenge must be received by 11:59 PM (US Eastern Time) on December 30, 2016.
Late submissions will not be considered.
After the Challenge deadline, the Seekers will complete the review process and make a decision with regards to the Winning Solution(s). All Solvers that submit a proposal will be notified on the status of their submissions by January 31, 2017; however, no detailed evaluation of individual submissions will be provided.
---
What is InnoCentive?
InnoCentive is the global innovation marketplace where creative minds solve some of the world's most important problems for cash awards up to $1 million. Commercial, governmental and humanitarian organizations engage with InnoCentive to solve problems that can impact humankind in areas ranging from the environment to medical advancements.
What is an InnoCentive Ideation™ Challenge?
An InnoCentive Ideation™ Challenge is a broad question formulated to obtain access to new ideas, similar to a global brainstorm for producing a breakthrough idea or market survey which may include ideas for a new product line, a new commercial application for a current product, or even a viral marketing idea to recruit new customers. Ideation™ Challenge submissions are typically about two written pages, and Seekers receive a non-exclusive, perpetual license to use all submissions.
In an Ideation™ Challenge, Solvers may:
Submit ideas of their own
Submit third party information that they have the right to use and further the authority to convey that right and the right to use and develop derivative works to Seekers
Submit information considered in the public domain without any limitations on use
Solvers should not reveal any confidential information in their submissions. Often the Ideation™ Challenge will be followed by one or more of the other three Challenge types to further develop the ideas and gain Intellectual Property protection when the concept has been well-defined
---
Visit https://www.innocentive.com/ar/challenge
[ Deadline for submission is 30 December 2016]
361 total views, no views today