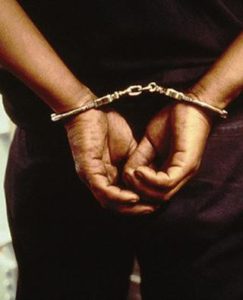 Here is an interesting story of Marowa the Car Thief.
Prosecutor Mr Peter Kachirika alleged that on November 16 Marowa approached Alexious Masere, an employee at Impala Car Hire, and hired a Toyota Runx for $50 per day.
He then drove the vehicle to Enterprise Car Sales where he sold it to Stanley Namalawa for $4 100.…
On November 7, Marowa approached Tonderai Muchaka's car rental and hired a Toyota Alex for "two weeks" and was charged $700, which he paid in full.
The vehicle is valued at $5 500.
He then processed a registration book and sold the vehicle to Lenin Chikwiramakomo for $4 000.
A week after hiring the Toyota Alex, Marowa went back to the same car rental and hired another vehicle – a Toyota Corolla valued at $6 500 – for one week and paid $210.
He misrepresented that he was hiring the vehicle on behalf of his brother who was coming from South Africa.
He again sold the motor vehicle to Daniel Chisveto after giving him a fake registration book.
During the same month, Marowa allegedly contacted Johnson Machimbidza, the owner of Huzny Car Hire situated in Borrowdale and advised him that he wanted to hire a Toyota Runx.
He asked Machimbidza to bring the car to Meikles Hotel on the pretext he was booked there.
Marowa signed a 30-day hire agreement and drove off.
Using the same method, he obtained a fake registration book and sold the vehicle to Innocent Maoko.
Before the lapse of the 30-day agreement, Marowa allegedly went back to the same car rental and hired another vehicle – a Honda CRV – which he then sold to Anna Mutero.
It is the State's case that Marowa hired another vehicle – a Nissan X-Trail – on October 28 from Pardon Zvenyika.
He also sold the vehicle to Beatrice Makoni after he had hired it for 30 days.
The court further heard that Marowa went back to Zvenyika and misrepresented that his brother also wanted a vehicle.
He again hired another Nissan X-Trail and later sold it.
Marowa, the State alleged, proceeded to Shanyai Car Rental on November 8 where he hired another Nissan X-Trail.
He sold the vehicle to Amos Mupuri, the court heard.
On November 21, Marowa reportedly hired a Toyota Vitz from Manella Car Rental before selling it to Mu- puri. When he was arrested, Marowa was driving a Nissan Navara he had also hired from another car rental..
269 total views, no views today