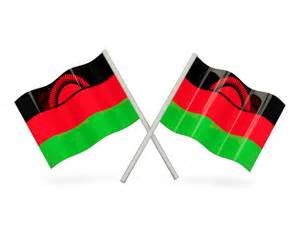 In Zimbabwe we have the irresistible, the famous 'Mazowe Crush Fruit Juice' ..how about Malawi? In Malawi it's the World Best Rice…It's the Malawi Rice…Kilombero Rice. If you have not eaten Malawi Rice then 'you are still to eat rice'.
So I had heard stories of this famous rice and dismissed them. I thought folks this rice was overrated, I have eaten Thai Rice and various other types of rice. There is nothing much that distinguishes the rice's that I had eaten.
Now after eating the famous rice from the beautiful country of Malawi, iam forced to change my stance. Malawi rice is indeed the best rice under the sun…I just got hooked to this rice and donot see myself ever wanting to eat any rice apart from Malawi Rice.
Now it makes sense why this rice is expensive in Harare, a 2kg of Malawi Rice costs $5. Normal rice costs between $2 and $3 per 2kg packet. Malawi rice is definitely not for the poor!
So what exactly makes it special? Unfortunately Iam not a food writer and will not do justice to this famous brand. All I can say is that its tasty…add to this, the sweet scent that comes from the cooked rice. You can smell from a mile away that at this home –they are eating Kilombero rice tonight!
Business Opportunities provided by Malawi Rice
More should be done to market and promote Malawi Rice. Malawi rice is a world brand and the rice should be served in all the top hotels in the world. In Zimbabwe and South Africa, few hotels prepare Malawi rice and this maybe partly due to ignorance. If advertised well the demand for this rice is unlimited.
So what is ZBIN Doing?
Do you supply Kilombero Rice? If your answer is yes, then drop your details on the comments section.
We encourage Malawians in Zimbabwe, South Africa and other countries to put their details so that potential customers can easily contact you.
Malawi Rice Recipe
Some say the trick with Malawi rice lies in the recipe, few non Malawians know how to expertly cook Kilombero rice. We are therefore inviting folks with recipes for Malawi to please post below.
As for me and my family-if its not Kilombero rice, then its technically not rice-Viva Malawi Rice!
1,060 total views, no views today