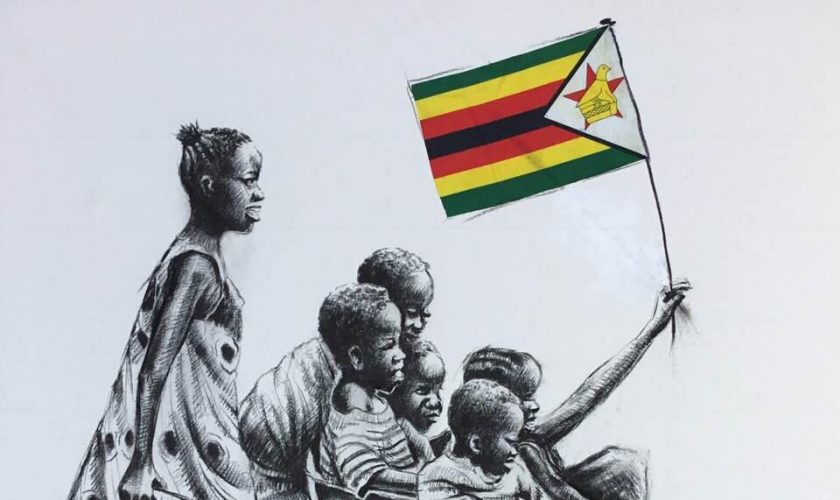 Our nation has some of the brightest minds on the continent. We hold top positions in many organisations across the region, the continent and the world. Zimbabweans skills are found at top institutions such as World Bank, IMF, UN, BBC, SABC and NASA. Our government has tried its best in promoting education and for this reason; we have one of the highest literacy rates on the continent.
Hardworking and honest citizens, whenever a Zimbabwean is given a job, be assured they will do their level best. From Accounting, Agriculture, Robotics, Medicine, Marketing….we are extremely rich on human capital. So given the background of these skills, what do Zimbabweans struggle with?
The area that gives Zimbabweans the toughest challenge is partnership especially partnership in business! All the education, all the skills come to naught when you ask Zimbabweans to come together and form a business partnership.
Getting them together is extremely difficult and assuming they manage to do so, the partnership will not last! The country promotes individualism and perhaps this can be traced to the education system where team work is not actively encouraged. One must succeed alone and should get the glory alone!
How many presidential election candidates did we have last July? How many political parties are we going to end up with at the end of the year? Even at church level, how many churches do we have? What is happening with AFM church?
How many blue chip companies did we form outside the borders? Why do we have only Strive Masiyiwa as the only official billionaire? Why did we lose the Barclays Bank stake to Malawians?
When it comes to unity in business, Houston we have got a problem!
If we openly talk about this area, hold discussions and acknowledge our weaknesses and correct them, then the country is going to reclaim its rightful place on the continent. If we however continue with individualism then we will continue lagging behind.
Other nationalities such as Somalis in South Africa are doing well collectively, Nigerians across the continent are doing well on the auto-parts business. Burundians in Malawi are doing extremely well with commodity broking. Congolese nationals in Mbare enjoy the lion's share of food imports.
One of our forum objectives is the promotion of business partnerships in Zimbabwe and below we cover a hot topic on our forum.
Question
Hello ladies and gentleman. Please help me I'm into cake business and have a friend who is also into cakes but her hands are tied sometimes. So she gives me orders when she can't do such as wedding cakes. She is not well versed with some of the baking processes.
Whenever we receive an order for a birthday cake, I do the buying of ingredients, baking and delivery of the cakes. Iye anobatsirawo twaanogona.What percentage of the profit should I give her? The 50/50 is not working for me.Please help.
Responses
Luwy Kay Kusemwa Zvine mutauro.

Firstly any cake that you bake iye akaita kunge assistant baker do a 80:20 ratio (introduction plus assistant fee)

Secondly any cakes that you do all the work from buying ingredients, baking and delivery 90:10 ratio (introduction fee)

Thirdly if you are in Zim things are hard for everyone but munhu wese ane tools to make it work. Social media should be one of your best advertising tools. The other being word of mouth from your existing networks. You could try branch away from this friend of yours arikukushandisa and making a name for herself whilst you are the one doing the work.

Sit down naye and you tell her you are not her employee and she is not your employer. If i were you I would work hard to source my own clients. She should just refer those to you without expecting payment for work that you are doing. Right now she is learning from you and once she is able to do those wedding cakes on her own she will drop you.

It's not that hard to get clients if you have a smart phone and internet.

Feel free to inbox me I can try help you to create your own advert and show you how to advertise on Fb, IG, WhatsApp etc.
Runyararo Primrose Chandiwana-Munjoma I also bake kkk 50/50 sei iwe watenga ingredients kkk they are 2 ways to do it fairly;
1. If she gives you her a referral l token you would have given to anyone else akuita refer a customer at most 15per of the profit kwete of the sale coz ukati of the sale wanyura kumaingredients
2. She can just be a broker akawana customer okubvunza uda marii apa iwe ukati $10 iye oti kune customer yake $20 otora yake yemusana $10.
Wedding cakes same same better atorege kubatsira or she helps and  observe you do the other stuff and learn.
Kana zvanetsa leave her orders nekudhura kwakuita ingredients bodo
Eng Brian Mukoyi I understood this to mean the friend is bringing business though she is not well versed with cakes

There are two things
1. Either you genuinely want business advise to cover your costs and make your profit or
2. You are selfish. You want to sideline the source of your business.

More often than we struggle because we don't know how to deal with partnerships and synergies.

Genuinely look at your costs incl your own labour (priced fairly) then advise your partner of those costs and proposed split.

If you break this partnership, she will look for another partner who can give her a better deal.

Consider her business as addition to your own capacity . Do your own cakes as an individual and in your 'spare time' take her business. Every cent counts!
Rejoice N Zvobgo I think it depends with how much you both invested into the business ma shares enyu ndoanotaura how it's supposed to be.
Tech Hub Harare Partnerships can be good or bad for business. They can make or break you. In general partner with someone who can do what you can't do. Evidently you need your partner coz she gets the orders and that is why we go into business to generate profitable sales. Her customers I have no doubt are often repeat customers. Make it work. It's ok to discuss new terms but bear in mind the value she is bringing in the relationship, which can be easy to overlook.
Frank Mzondiwa The writer is about to become greedy. Partnerships work and as you alluded to she is giving you a steady supply of clients.

Now you want more as you feel you are doing the bigger work but without those clients your partner is supplying you wouldn't begetting anything right.

You may break off from her but you don't have the marketing acumen that she has.

Imagine a football player or musician dumping her manager and going it alone. Read Strive Masiyiwa's latest post, he said most investors Do not fund single person run businesses.

He said most people have money but are failing to make it in business because they do not have a partner. 

As an individual the going will get tough you don't know the type of work your partner is doing to get clients.

Leave greed aside and go 50/50

50% of an elephant is better than 100% of a rabbit..after breaking off you may get 1 client per year.
P Phiri : Devise an agreed share scheme right from the start….ipapo pahumbimbindoga – going solo- ndoopatiri kufira isu vatema- tichikundwa nevarungu!

Most of these billionaires of today had just original ideas but financing came in the form of selling shares – thus the concept of *venture capitalists*

You seem greedy @50/50 bcoz you making profit… forgetting kuti at 50/50 its also a shared risk in the event of business failing! Without her giving your orders – then your business drops!
Forum Member : Exactly securing orders (Marketing ) is tricky business and you get your fingers burnt in the event that the order flops, when everything is smooth running zvoita kunge ari ku benefiter, however I would be comfortable with situation yekuti she buys ingredients, and you charge her labour and your overheads like any other client auya ne order asi ane ma ingredients, that way you dont feel like you are doing her a favour, its just business!!
Tricky part is if you have had this arrangement for long and she has enjoyed the profits, kana ari well connected she might take her business elsewhere! Think it through, explain nyaya yekutenga ma ingredients and stuff and put your proposal on the table.
P Phiri I think as Zimbabweans we should honestly start looking at ourselves and put ourselves in the other person' s shoes, partnerships work for people from other nationalities asi isu we are quick to think of how we should profiteer individually, guys let us mature to that stage yekuti zvirinani ndiwane 10% of 1000 ,instead of 100% of nothing.Kuti basa rinzi basa ma orders without orders hapana basa. Goodwill yemunhu ane ma clients counts in a very big way.
Pervia Ngwenya Its a Agreement or arrangement which involves 2 or more different pple coming together and setting out shares and terms. So we suggest tauriranai.
MissLolo Chor Vanhu varikuti 50/50 are you serious though! What about ingredients and electricity bill, utensils? Ahhhh guys! It can't be 50/50!
201 total views, 1 views today