Our forum has made an impact in Durban where we have hundreds of followers and this is not surprising after our trainings last year that affected thousands of women in this KwaZulu Natal Region. The spirit of entrepreneurship is high in Durban, sisters there are hardworking and go getters. The best entrepreneurs for South Africa are likely to emerge from this region in the not so distant future.
Digital Marketing is still in infancy in Durban and we urge sisters there to embrace it and use it to their advantage. Attending a course on Digital Marketing is therefore a must if you would like to be successful as an entrepreneur. Digital marketing is an efficient way of reaching out to a broad market in an effective and efficient manner.The old way of marketing involves opening a shop and waiting for local clients to come in and buy goods or services. This limits the number of people you can reach out to  because if you open a shop  in Durban how will you reach out to clients in Johannesburg? How about Cape Town or East London?
Digital Marketing enables you to cover all four corners of South Africa, what is more? You can also reach out to clients across the world like what one of our trainees Bongiwe Xaba does. She makes traditional Zulu Attire and sells it to Europe! She gets clients through Facebook boosting and ships her material abroad. She takes advantage of the fact that the world loves South Africa and millions tourists visit South Africa every year. The interest in Heritage Day  by the international community opens markets for South African based entrepreneurs to make clothes or arts and crafts for sale to international customers in Europe, Asia, USA and Australia.
E-Commerce a must
A good number of sisters have embraced part digital marketing and advertise goods on popular Facebook Groups such as Durban Factories which has a membership of 350,000. Facebook and Whatsapp advertising has limitations though in the sense that you have to manually register members and follow up with them. This is an efficient way of marketing as many clients can be lost to rivals. Most people who visit  Social Media when they make a decision on buying a product, they often want to do so immediately. Therefore an entrepreneur must be organized and have a website where potential clients can view all the details they may need. The website must be a shop as well allowing people who have shown interest in buying to do so immediately!
We therefore urge our members and followers to be efficient when selling goods and services and upgrade from manually  placing Facebook Adverts and wait for responses.Open a website that is E-Commerce enabled and have a shop that runs 24 hours a day and  7 days a week. This is how you can increase your sales in Durban and everywhere else across the globe.
Popular Business Ideas in Durban
Sisters in Durban want to look good and trendy clothes, shoes, handbags come top
Hair products, related to the top one-its all about sisters looking great
Kitchen ware is hugely popular especially Tupperware
Herbal Medicine-(Forever living, Teaguard,Longrich, Esylife,Herbal life) products and Chinese made products are popular
Perfume Making and Selling-emerging and fast business idea (Avon,
Buying and selling jewellery (some are now making jewellery)
ICT gadgets
Household furniture
Baking cakes for sale
Arts and Crafts –Tapestry
This list is obviously long but we have chosen a few small business ideas that are making a mark in Durban and the whole of Kwazulu Natal. The sisters want to look good and enjoy a good life-therefore if you try and address this-you will never go wrong! They want their homes to look neat, tidy and trendy and will therefore invest in this area.
It was also interesting to find sisters traveling all the way from East London to  Durban inorder to buy clothes and  shoes for resale. Having traveled to most provinces in South Africa the conclusion that we have is that Durban (KZN) has more opportunities for entrepreneurs than most provinces in South Africa, the economy is better, the buying power also better than in most areas.
We however urge entrepreneurs to improve and diversify. Buying and selling business is elementary stuff. You should move on and tap onto opportunities presented by the tourist sector. Do set up travel agencies, build homes or hotels and take advantage of high tourist arrivals. Carry out more studies on this area and develop plans to tap into opportunities that exist and set up start up companies.
Room for New Business Ideas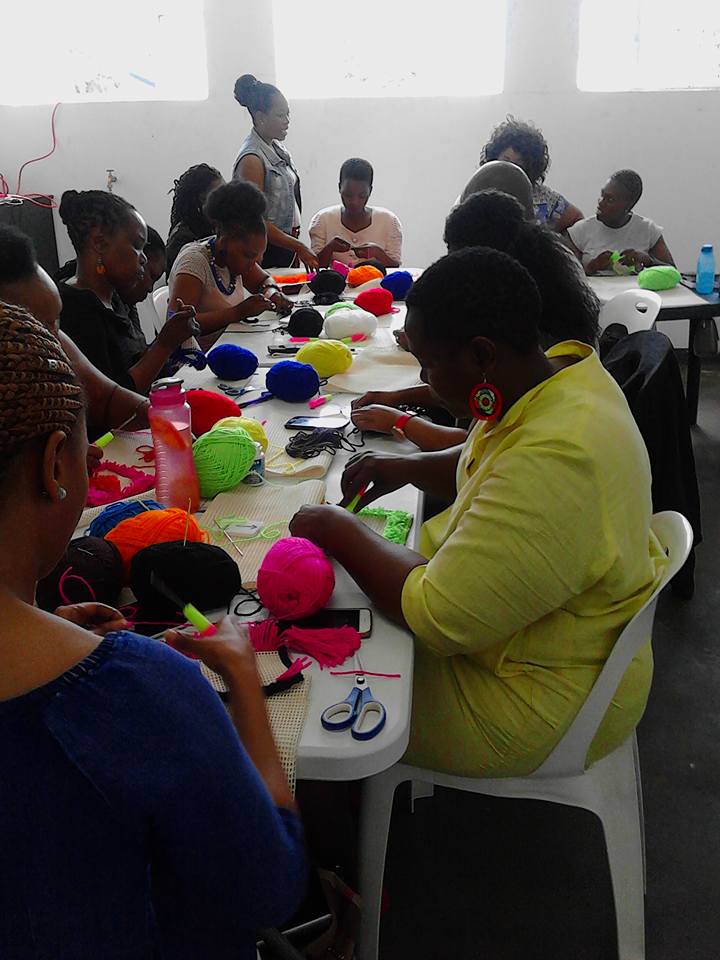 Do not be afraid to introduce new business ideas or concepts. Our forum introduced the disruptive technology on carpet making in Durban and the programme went viral with more than 20,000 people responding. We followed up the interest by training a champion group that cascaded trainings to thousands of women across the region. We followed up with the hybrid paw paw growing project which also showed that there is high interest in Agriculture by Durbanites. Our organization will therefore be bringing you more information on opportunities in the agriculture sector in the coming months. So the spirit of entrepreneurship in Durban is high and we experienced it, we compared it to the other regions and came to the conclusion that Durban is Number 1. Entrepreneurs need to carry out detailed studies before rushing investment decisions.
We urge caution on schemes such as Online Forex Trading-it is a legitimate money making venture but you can easily lose your money to fraudsters. Learn how to do online forex trading on your own and never give funds to anyone to trade on our behalf. The same applies to Bitcoin, do not lose money to people who claim they can invest money on your behalf. Therefore be vigilant, whilst opportunities are high, so are risks especially on Social Media-always view everyone you find there with 99% suspicion and be vigilant.
---
This post is covered in the upcoming book on investment opportunities for women in Southern Africa, do not miss the e-book which captures the inspirational stories of Women Entrepreneurs in South Africa which is coming out at the end of February 2018.
890 total views, 2 views today