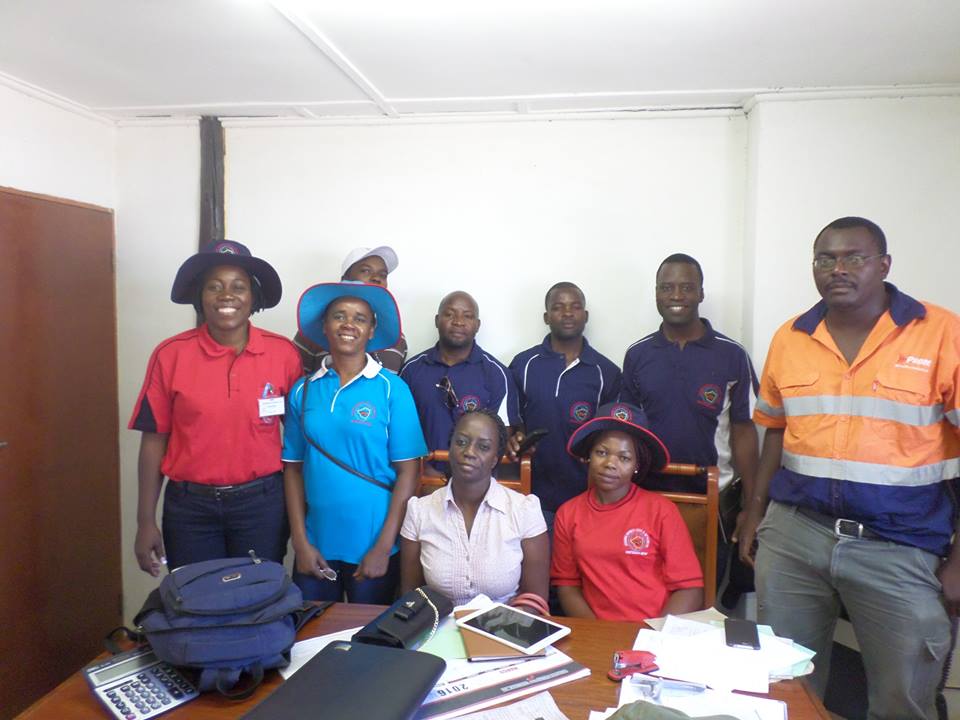 One of the greatest benefits of being a member of ZBIN is free business promotion. We like to see the success of member projects and one way we do this is through investors linkages. We showcase businesses from our members and invite potential investors to get in touch with them.
We hope to improve investor linkages by having businesses that would have been audited and certified by ZBIN to be fit for investment. Through this initiative, we are hoping to link up local businesses with the Diaspora community. Stringent measures will be in place to ensure that only bonafide companies participate. The programme will be coming in the next few months and our advice to enterpreneurs interested in participating is that you should be a registered company, be tax compliant and owners of the business should have a clean Police Record. Our team will verify before certifying you fit to participate in the programme.
In the meantime we contacted our members inorder to gauge the interest in the programme, the result is awesome as we managed to obtain information from our members which is listed below
Kadoma Mine owned by a group of disabled persons looking for partnership-Contact Number is +263 713 840078
Victor Marochi Mining,,Victor,, Filabusi,,0712304437 app 0774576074
Roscoe Errol Ermas Farming,Errol,Bulawayo,0779610679
Michael Chikohomero Farming in Beatrice name Mike 0775 358 156..
Musenzi BM Manufacturing Bruce in Harare 0771 927 974
Ishmael Sithole Beekeeping, MacJohnson Apiaries, Manicaland, +263773619799.
James Munowenyu James Chiororo Munowenyu Business Consultancy(bias to Construction planning) in Harare email jimi.chiororo@gmail.com cell + 263 772 374 557
Kudas Mpini Kudakwashe, lp gas retailing, +263 773 956 082
Unganai Muzondo retailing;muzondo u; chatswoth;0777196515
Patrack Muyambo IT, Tawanda Patrack Muyambo, Bindura, +263735264703
Farirai Zengeni Farming, Farirai, Mutare, 0773972527
Ishmael Sithole Are you into crop farming? I do offer pollination services and feral swarm removal and relocation services as well. My whatsapp num is +263773619799
Mandishona Achihoro Memzy Memory Mandishona, Events catering, Harare ,WhatsApp Call +263 77 592 7479
Seth Kunaka Seth Kunaka Interest in Mining:+263775213369 Shamva
Nico Minister Mahati solar products ,Nicolae Mahati ,Harare, +263773988353
Beaullah Chirunga Farming Beaulla 0772809558
Tawanda Makwarimba Manufacturing, Tawanda, Bulawayo, +263773478332
Florah Maruve catering and baking. Theresa Maruve. 0772974535
Misheck Mutanda farming misheck bulawayo 0734444573
Archie Kupeta Health and Fitness, Archie, Harare, 0772480803
Job Muhwati Network Marketing, Job Muhwati, Harare, +263777926109
Charles Mudzamba hunting and safari 263772277778
Takunda Lee Kafesu Network Marketing ,Wilson Kafesu Harare
0777945740
Sengisazi Chihaba Mining. Sengisazi Chihaba. Kadoma. 0773640056. 0772562254. 0715605208.See Translation
Elina Shumba Baking, Elina, Harare, 0772332737
Pardon Gambiza Transport Pardon Gambiza +27769944389
Akiyana Musimbo Farming musimbo +263777397394
Brian Kuveya Personal development , Brian kuveya, + 263 775706104
Edmore Kavele Edmore Chemical Manufacturing, South Africa +27739145536
Sharon Gwizo Mining,Sharon,Masvingo,0716145856
Micheal Tafadzwa Mapfumo Mining,TAFADZWA M MAPFUMO KWEKWE 0772502106
Micheal Tafadzwa Mapfumo Manufacturing, TAFADZWA M MAPFUMO KWEKWE +263772502106
Farai Chiboora Panel beating and spraypainring, Albert ,Harare, 0772729921
Chester Makunde Retail chester Makunde 0734223877
Taurai Chalmer Samhere Ict..retailing ..chalmer ..chitungwiza 0772810359
Tapfuma Hebert Education (E.C.D, Primary & Secondary schools), Harare, +263776375799
Tapfuma Hebert We are looking for a very serious investor into our Group of Schools operating Pre School, Junior & Senior Schools in Zimbabwe. Our College is already operating & properly registered with reasonable enrolment increasing every day. Please call/app The Admin +263776375799 for more details.
Tichaona Pfukwa Phil Farming Tichaona Harare 0773498991
Archie B Mangwende Motor Industry,Turbo Charger Sales and Repairs.Archibald Mangwende,0714887968
Rueben Moyo Mining ,Kwekwe 0772265714
Rueben Moyo Am based in Harare but have interests in Midlands my home area..
Mukomondera Tawanda catering, Fiona, Harare 0783806446
Tracie Mukasa Tracy. Road construction. Harare 0718586506
Jonathan Nago Jonathan Nago Retail outlets Fmcg 0779727012 looking for serious partners investors,
Ruddgunnsound Station Farming,Shadreck, kwekwe,0027784830274
Florah Maruve Cateering. Theresa. Harare. 0772974535
Stanarr WaMeki ICT, Stany, Chinhoyi,0772358397
Carol Joy Dube ICT 0779 888 000
Rege Mataruse cosmetics, , masvingo, 0773753348
Patrack Muyambo ICT, Bindura, Tawanda Patrack Muyambo 0735264703
Sengisazi Chihaba Mining. S. Sengisazi Chihaba. Kwekwe. 0773640056
Mildred Mdlongwa Mildred Mdlongwa , farming Bulawayo ,0715403259
Thoko Nyandoro Retail- roofing timber and pine boards, Thoko , Harare , 0772423383
---
The list above is just a general guide of members from the forum. We are going to refine the list and ensure we have different clusters. Each member will be asked to develop a detailed business plan which shows potential investors why they  should partner with them.
911 total views, 1 views today