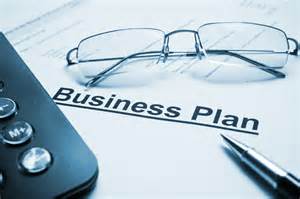 One of the ZBIN members has asked me to write about business plans. Defining them and providing a few examples. This should not be a challenge since i have helped a few members from the community in drafting and reviewing them.
I would say a business plan is a simple document where you write down a brief history of your business and what you plan to do in future. I would like to emphasize the word simple here because most people think it is a complicated document which can only be compiled by experts whereas in reality anyone can draft a business plan.
Why draft a Business Plan?
Clarify Direction:  The primary purpose of a business plan is to define what the business is or what it intends to be over time. Clarifying the purpose and direction of your business allows you to understand what needs to be done for forward movement. Clarifying can consist of a simple description of your business and its products or services, or it can specify the exact product lines and services you'll offer, as well as a detailed description of your ideal customer.
Attract Funding: Perhaps the reason why most people prepare business plans-to seek funding! Businesses evolve and adapt over time, and factoring future growth and direction into the business plan can be an effective way to plan for changes in the market, growing or slowing trends, and new innovations or directions to take as the company grows. Although clarifying direction in the business plan lets you know where you're starting, future vision allows you to have goals to reach for.
Attract Team members: Business plans can be designed as a sale tool to attract partners, secure supplier accounts and attract executive level employees into the new venture. Business plans can be shared with the executive candidates or desired partners to help convince them of the potential for the business, and persuade them to join the team.
Company Management: A business plan is one solid document which defines who the company is. A business plan conveys the organizational structure of your business, including titles of directors or officers and their individual duties. It also acts as a management tool that can be referred to regularly to ensure the business is on course with meeting goals, sales targets or operational milestones.
What does a Business Plan contain?
They can range in size from a simple few sentences to more than 100 pages with formal sections, a table of contents and a title page. Typical business plans average 15 to 20 pages. Comprehensive business plans have three sections–business concept, marketplace and financial–and these are broken down into seven components that include the overview or summary of the plan, a description of the business, market strategies, competition analysis, design and development, operations and management, and financial information.
I would in simple terms say a business plan should answer the question, who are you and why should i be interested in you? For potential funders the question is why should we fund you? So clearly illustrate a business plan allow me to provide you with an example below of
Below I have quickly drafted a Business Plan Outline to help our members to appreciate what a business plan is. In this plan you would like to tell a potential funder who you are as a company, who the owners are, why you exist, your competitive edge, your management team. This is pretty straightforward.
You would like to analyse the environment that you work in. For instance in the current environment in Zimbabwe you may like to refer to the Economic Outlook and impact on your company and the industry that you operate in.
Proposed Investment Description should be fairy straight forward, what do you intend to invest in? How much and is it going to be a profitable venture? Can you back it up with financial calculations? You may need a finance expert to do some Capital Budget calculations but for the purposes of illustration here, we are doing it ourselves. You will also need to describe the industry that you work in, the level of competition and your strategy for survival and competing.
Finances, this can be a small headache for Non- Finance Professionals but guess what? The good news is that there are a lot of templates where you can simply plug in figures and produce results. I have a friend who is an IT Manager whom I failed to help in drafting and reviewing his Business Plan, he produced a simple cashflow statement in excel which was accepted by a bank who gave him a loan.
| | |
| --- | --- |
| 1. Organisation | |
| Mission Statement | |
| Key to Success/Competitive Edge | |
| Management Team | |
| Ownership structure | |
| | |
| | |
| 2.Economic, Cultural and Environmental Factors | |
| Economic outlook | |
| Current trends in tastes | |
| | |
| 3. Proposed Investment | |
| Description of the proposed investment | |
| Competitive edge | |
| | |
| 3.1 Products/Services | |
| Product/service description | |
| Market Analysis and Plan | |
| | |
| 3.2 Competition | |
| SWOT Analysis | |
| Competitor Analysis and buying patterns | |
| | |
| 3.3 Finances | |
| Current financial operations-Breakeven Analysis, Profit and Loss, Balance sheet, Cash flows and key ratios | |
| Projected financials –Breakeven Analysis, Profit and Loss, Balance sheet, Cash flows and key rations | |
| | |
So this is just an introduction to Business Plans which I drafted with the intention to demystify business plans. It is not rocket science, you too can draft one if you take time to learn more about them. I will provide you with examples of detailed business plans and also checklists to use when reviewing business plans.
If you are drafting one with the intention of applying for funding remember this golden rule…Is it a profitable venture? This is the bottom line and a business plan will simply help in backing a profitable venture.
Enjoy and see you tomorrow at the ZBIN Poultry meeting at 3:00pm
830 total views, 1 views today