We are always reaching out to the Diaspora community, interviewing our brothers and sisters based on foreign soil. We have to date covered Canada, Dubai, India, Angola, Namibia and today we cover USA.  We we feature a sister who recently won an award for her company Ruth Cleaning Service. We send her 9 questions in order to know her better. Below are questions and answers from her;
1.  Can you please tell us about yourself, Who is Ruth Marimo?
 Ruth Marimo is a 37 year old single mother of two who lives in Bellevue, Nebraska. She has authored two books, a memoir titled 'Outsider: Crossing Borders, Breaking Rules, Gaining pride', which chronicles her immigration journey from her country of origin, Zimbabwe, as well as the complexities of being a multiple minority, a work of fiction titled 'Indelicate Things', she has also co-authored 'Women Beyond Belief', and she was featured in the book 'Pantsuit Nation'. Marimo was a TEDX Omaha speaker for 2015, a 2012 Yale LGBTQ Conference speaker, a 2016 Harvard LGBTQ Conference panelist, was nominated for a 2017 Young Black and Influential Award in Omaha. She has a residential and commercial cleaning business called 'Ruth's Cleaning Service' that has been growing for 6 years. Her commercial clients include non-profits like The Union For Contemporary Arts, and Women's Fund of Omaha. When she is not busy raising her two kids, she speaks and fights for many causes including racial inequality, immigration reform, LGBTQ equality, and she also mentors at risk youth.
Through her worldly experiences, Marimo works hard to impart some of the knowledge she has gained with her peers that are back in Africa, and uses the values she learnt in Africa to give people here a different perspective. Ruth Marimo also enjoys the challenges that come with being a small business owner and being able to give other people an income while providing a much needed service. Her number one job is that of raising her two children who are aged 11 and 13, who excel in both sports and academics. Being a voice for the marginalized is something Marimo is deeply passionate about.
2.  How did u start your company:
I learned about the cleaning business while helping a former partner and her mother with their cleaning business. I used the internet to research how best to start and build up my business, what materials to buy, how to market my business and how to train myself as well as employees to produce professional work.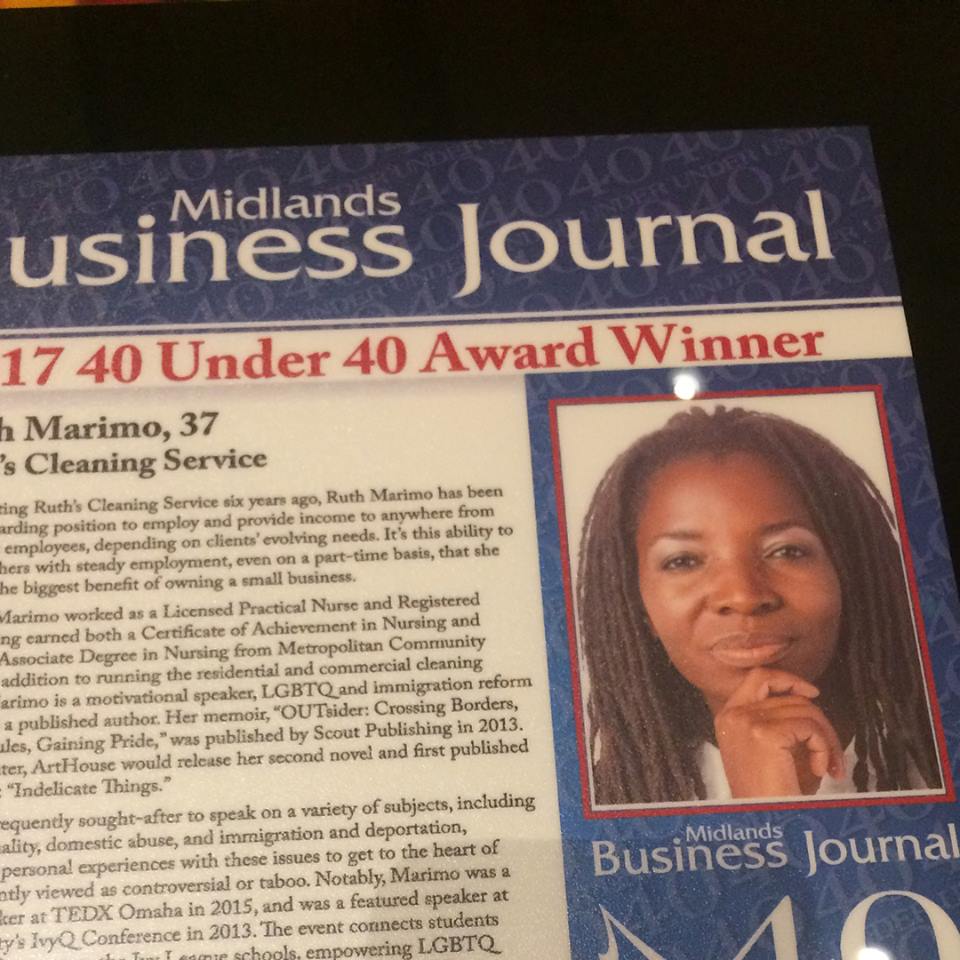 3.  What are the key challenges you faced:
In the beginning marketing was tough, it took a while to have enough clients who believed in our work. Once we built trust with these clients, they started referring our business and things got simpler. The other challenge is finding reliable employees, I have mostly been lucky in this regard.
4.   Who supported you in your business?:
In the beginning I received a lot of support from my church family at the time, someone coached me on how to become a good business owner, someone else helped me with my first supplies, others became our very first clients.
5.  Do you have a business background?:
I actually have a nursing background, but I am also an author and activist and have been my own boss for the last decade.
6. Any plans to expand your business:
My business is growing all the time, I want to grow slowly and without taking on debt.
7.  Congrats on winning a recent award, what is it about?:
The 40 under 40 Midlands Business journal Award honors 40 greater Omaha, Sarpy County and Council Bluffs entrepreneurs, executives and professional men and women under 40 years of age each year.
8.  You have done several presentations, tell us more about them:
In my activism work I have had the chance to speak at places like Harvard and Yale and TEDX Omaha.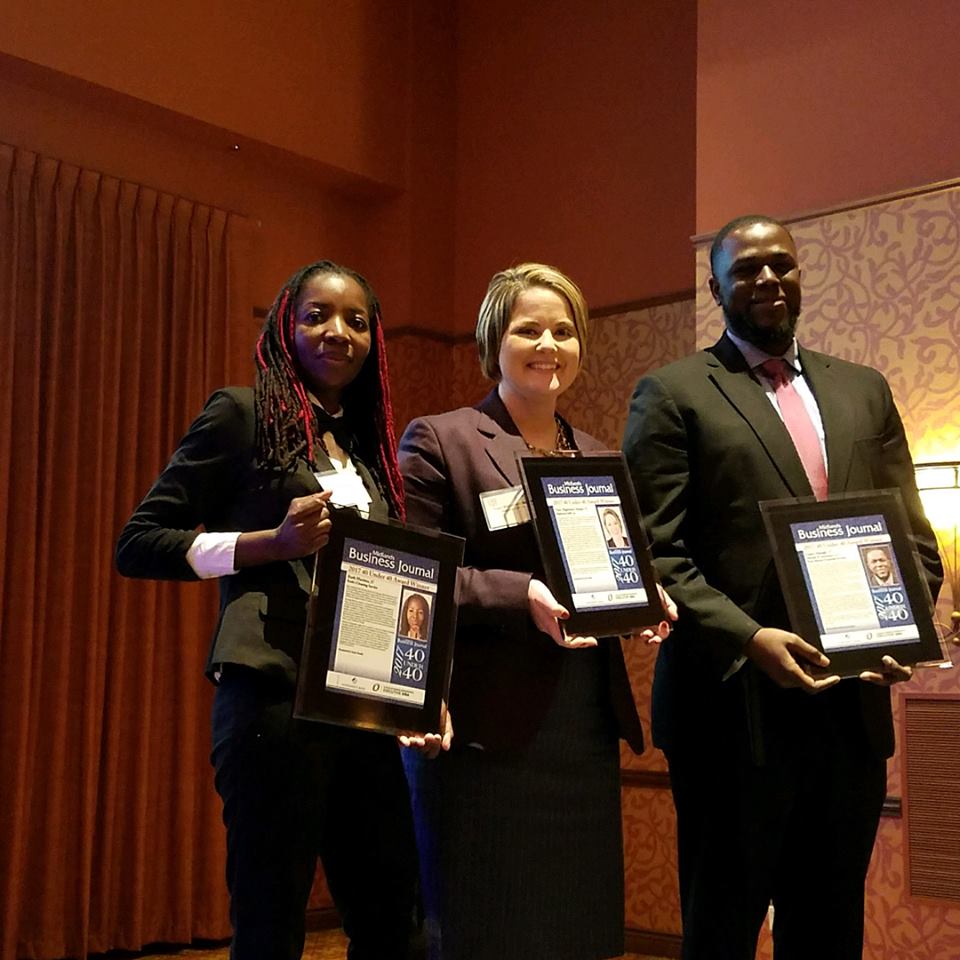 9.  What advice would you give to women interested in starting business: Write a business plan, figure out how to get it launched, work harder than anyone else and just get it done.
904 total views, 1 views today