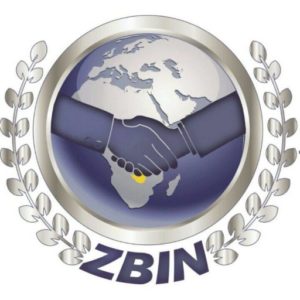 Last year an audit company called HLB Ruzengwe and Company was engaged by The Zimbabwe Revenue Authority (ZIMRA) to carry out a forensic audit on ZIMRA operations. The auditors produced a damning report which showed that some of the top employees of the authority were involved in corruption. A number of those implicated were suspended or fired and this included top management. The auditor report was widely publicised with members of public providing input on proposed corrective actions. We provided input on the need to establish a whistle blowing facility. A facility where members of public can submit evidence of ZIMRA employees engaging in corruption. A facility where you can phone, send an email or simply walk in with evidence.
The importance of this initiative being to reduce corruption through reporting. We believe that corruption should be reported and action taken against corrupt officials. Now the good news is that ZIMRA has established a Whistle Blowing facility where members of the public are invited to provide information anonymously.
ZIMRA last week started flighting an advert on local television inviting members of the public to report on any corrupt activities by ZIMRA officials- we call this excellent stuff!
Why is this Excellent News?
This means that members of public are now involved in the fight against corruption by ZIMRA Officials. This will bring accountability of all funds collected; the hope is that this will reduce corruption. Corruption by nature is difficult to eliminate but this measure will make it difficult for officials working for ZIMRA to engage in fraud because they may not know who will report them. Members of public are now empowered to report on corruption because they know where to report it!
Suggestions to ZIMRA
We feel that the Whistle Blowing Facility can be improved because only a few people have access to news. This writer has seen the advert twice but failed to get the email address of where to send concerns or information.
Official Launch: This important milestone should be officially launched by the Minister of Finance as this will show commitment to fighting corruption. The official launch would show that the facility receives support from ministerial level. Members of public are likely to give support when they see high level support.
Why Report Corruption: The Message should be clear on corruption. Why fight corruption? What happens when there is corruption? Why report corruption and how to do it? The public should understand why this is being done so that they can own the initiative. Benefits of fighting corruption should be clearly articulated.
Construct Bill Boards: ZIMRA should consider constructing large bill boards and place them at all border posts. The bill boards should clearly provide details of where to send information on corruption
Use of ZIMRA Website: The ZIMRA website www.zimra.co.zw should have details of where to report fraud
Facebook Page: ZRP has a Facebook Page where they engage members of the public. We would like to encourage ZIMRA to create a page where they can engage members of the public on the corruption fight
Radio Adverts: The current situation of only using the television to flight adverts is leaving out many people especially those in rural areas. We therefore encourage the use of radios such as Radio Zimbabwe so that the message can reach more people.
Radio Programmes: In addition to radio and television adverts, they engage members of the public by running radio or television programmes where they engage members of the public through phone in sessions, quiz and prizes
Report on Fraud: ZIMRA does an excellent job of reporting performance every quarter, they are not afraid to report on underperformance too. They can add a section on the report to report on Fraud. The number of anonymous tips received, cases reported for disciplinary action or number of employees implicated or relieved of their duties etc. This will give evidence to members of public that the whistle blowing facility is working.
We hope that ZIMRA will consider some of our recommendations because the fight against corruption involves working with everyone. The television advert is a good starting point, more should be done to sensitise and engage the public.
1,284 total views, 1 views today