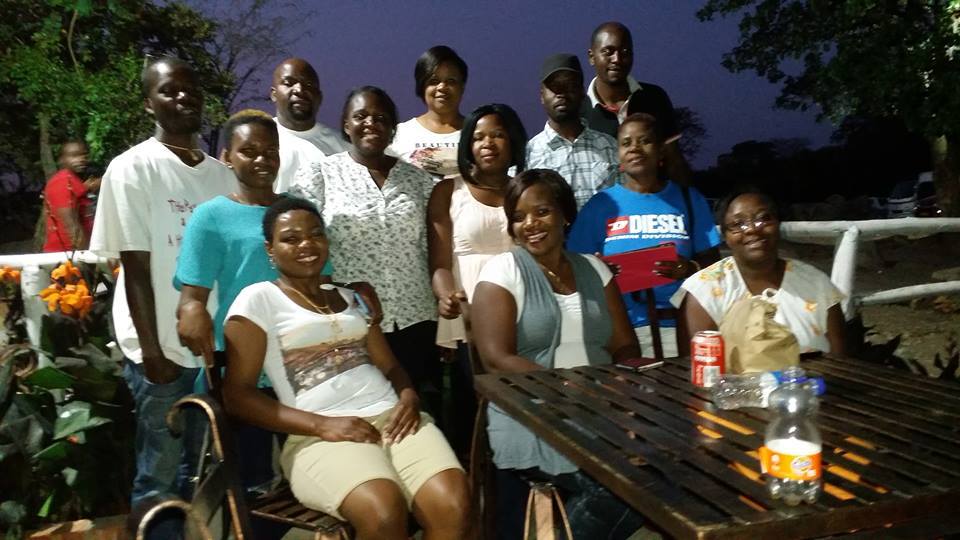 Strive Masiyiwa calls internet the 'most  valuable real estate in the world'. He says the internet is more valuable than land. He goes on to say 'Every entrepreneur needs to "see" the Internet as "valuable real estate," in much the same way you would see a piece of land for building something like a hotel'
So this afternoon we continue with websites reviews and do tackle the marketing and promotion side of websites. Our first question is 'Have you seen our  new improved ZBIN website? It looks much better doesn't it? I give credit to SKT Website Design, a Harare based Web Design Company operated by a small team of brilliant youngsters with offices in Southerton.
My background is Finance and Risk Management and had never designed a website before. So when i developed our initial ZBIN website, I turned to Youtube for assistance and took several hours studying how to develop a website. After 6 hours of studying, trial and error, I did it…I produced the fastest growing business website in Zimbabwe and the region!
The quality was not the best but I had used my innovation to create a site that attracted 20,000 hits in the first month of operation. I had made history, a finance person with little website development experience ndini uyo zvatoita! Website yombobuda yakapidiguka, kana kuti mamwe maposts ombotiza lol
There is something special though that happened during the development of the website, I developed an attachment to it. The stress, the curiosity, the pain, the headaches and finally the joy of having the site up and running is indescribable. This is the greatest advantage of developing your own site versus having one developed for you.
My own researches of why most websites fail is due to the fact that there is no attachment during production and also the fact that website development is being done by IT Professionals only. They are very good at what they do but in developing most exclude the key users of the website-Finance, Marketing and Management- as a result a website produced is owned by IT and yet most forget that these guys are strictly technical in the field of Information Technology. This is why you often find websites with no new updates-in most cases users would have forgotten the website passwords or run out of ideas on what to put on the site.
So after developing a standard website I approached SKT for support. I knew the site was not the best ( it is still work in progress). I did spend half a day to talking to these brilliant youngsters. They showed me a couple of websites that they did, files of work that they have in progress. We discussed about my vision for the group, what I had done to date and what is missing. A great partnership was born on the day because we would like to develop a formidable team that works on website development and maintenance. They bring strong technical IT knowledge and skills and I bring the business side of website including E-commerce. During our partnership, we will try and fill the void that exist in the field-the absence of the business side to website issues.
Website Marketing Plan
One of the most important factor in a website is traffic! Getting traffic to your site is the difficult part especially when you are new. Getting 5 views on your site is not an easy process –the site owner has to work hard in marketing the site and also ensuring that visitors do come back again.
Google provides free analytics which show the number of people visiting your site. The analytics also come in graph form and a number of extra features. Apart from number of site visitors there is also data on how much time are they spending on the site, what are they doing? Are they returning? Are you turning them into business?
So anyone can get a site and prices range from $150 to $600 for small businesses and this depends on the number of features you would like your site to have-some may want to have an online store or databases of customers, this may need extra costs. Its therefore important to discuss what you need when you need a website. ZBIN will provide you with an important checklist for new business people interested in setting a site for the first time…a checklist will be important so that you do not end up getting a website that does not provide you with enough value or return on investment.
Marketing Plan for your website
A website without a marketing plan is as useful as a free phone  number that no one knows about.
It is important to consider  the following factors when developing your website:
Websites without traffic offer no business or organisational purpose: Sad but true, the myth is just pure myth. If you build a beautiful website and nobody comes, no matter how useful or artistic the website, it is useless. Think of a website as a new version of the freephone telephone number; just like a freephone number is useless if nobody dials it, so too a website is useless if nobody visits it.
Websites don't get traffic by themselves: If you build it, and do nothing else, they will come. That's also a myth. Websites don't generate traffic anymore just because they are good, or useful.
Traffic takes marketing: It takes marketing to generate traffic on a website. Successful websites generate traffic by new applications of old-fashioned marketing, including advertising, public relations, and word of mouth. They also generate traffic through new Internet marketing, highlighted by careful management of searcher strategies such as search engine optimisation and CPC (cost per click) advertising on the likes of Google, Espotting and Overture.
Your competitive edge
What is your website's competitive edge? How are you different from all others? In what way does it stand out? Is there sustainable value that you can maintain and develop over time?
The most classic of the competitive edges are those based on proprietary technology and protected by patents. A patent, an algorithm, even deeply entrenched know-how, can be a solid competitive edge.
Sometimes market share and brand acceptance are just as important. Know-how does not have to be protected by patent to offer a competitive edge. For example, some of these values might lead to competitive edge:
Quick loading pages–2 seconds vs. 12 seconds, 8 seconds being the average. For example, Buy.com's average load time is 2-4 seconds. This has certainly been the case with Yahoo!, it consistently loads in a very quick amount of time.
Fresh content. e.g., major news sites. This is less of a concern to readers of bbc.com where the expectation is that content will be updated on a daily basis.
Trust. A community where people feel free to post their thoughts and concerns will have a competitive advantage based on trust. New posts and new ideas bring them back to your site. Fool.co.uk, for example, has mastered the art of building a network of users. They have dozens of custom email newsletters, some of which feature the most popular message board posts for that day.
The competitive edge might be different for any given company, even between one company and another in the same industry. You don't have to have a competitive edge to run a successful business–hard work, integrity, and customer satisfaction can substitute for it–but any edge will certainly give you a head start if you need to bring in new investment. Maybe it's your customer base, as in the case with Hewlett-Packard's traditional relationship with engineers and technicians, or maybe it's image and awareness, such as with Compaq. Maybe your competitive edge is quality control and consistency, like that of IBM.
Features and benefits statements
A good website strategy first identifies a market need, which indicates a target market, and then fills that need. Your strategy usually has to add an element of basic business revenue, considering who will pay how much to have that need filled.
Features and benefits statements are classics of standard marketing. For every product and every service you sell, develop your features and benefits statements.
Conclusion
Most people relax after setting up a site, they get training from website developers and initially run the site but lose interest in the long run. Some lose passwords or simply run out of what to update. This is the reason why most websites are not updated. Our advice is that enterprenuers should view websites as a precious investment that can drive business growth, you should look at your website as a source of competitive advantage over your competitors. We will cover online stores in the next article and how small businesses can take advantage of online stores.
---
Are you interested in setting up a website? Do you want your existing site to be reviewed or upgraded? If your answer is yes then contact SKT Website Design on +263 772 922 265
580 total views, 1 views today