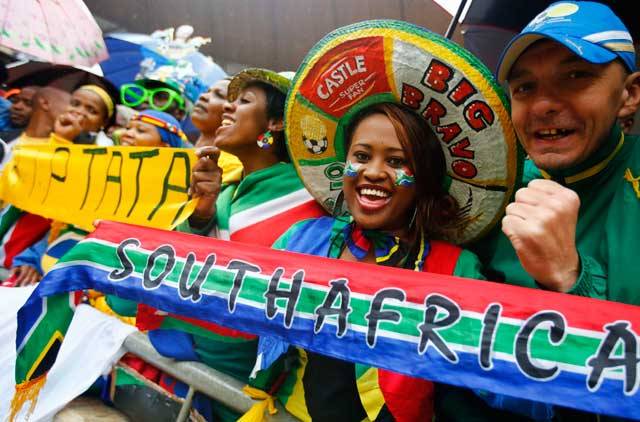 There are a lot of organisations that support entrepreneurs in the Rainbow Nation. There are hundreds of them that support upcoming entrepreneurs with funding and support. The only challenge that exist is that most people do not know about them! There are few central online points where you can get information that is tailor made to your needs.
We often get inquiries from our members who are South Africans and interested in starting business but not knowledgeable of where to get assistance in terms of support and funding.
The  purpose of this post is therefore to help you with useful information so that you are not left behind on the entrepreneurship journey, others are getting funding and support and so should you. For Zimbabweans living in South Africa-your mind set has to change, get information about available opportunities and tap into it too.
You may be comfortable with a good job and everything but believe you me, one day it will end and it may be too late to start the entrepreneurship journey! Therefore take  an interest in what others are doing and perhaps try on a small scale and see how it goes.  Below we cover 3 organisations only, follow up posts will cover more.
---
Organisational  support to SMEs in South Africa
Business Place
Footprint: Gauteng, Western Cape
The Business Place Network has been designed to enable maximum impact, growth and leverage of SMMEs through its holistic eco-system approach.
TBPN provides SMEs with the products, services and skills that they require. Partnering with key players in the enterprise and supplier development space, it is able to "connect" entrepreneurs with these specialists – helping them plot a sustainable course for the start-up or growth of their businesses and realise their business dreams.
TBPN offers entrepreneurs the convenience of one-stop shop walk-in centres strategically located across the country.
Core services offered to entrepreneurs include:
Co-ordinated business support, such as financial management assistance, secretarial services, business consultancy and more
Incubation
Mentorship
Market linkages
Financing interventions
Building strong links
The Business Place Network's model is brought to life through the combination of supporting partnerships with government and corporates, and co-locating partnerships with players in the enterprise and supplier development space. Co-locating partners are located at each site and are on hand to advise, support and enable entrepreneurs.
The Business Place Network currently manages 7 SMME hubs in Gauteng and the Western Cape.
Cost
Small start-ups pay a monthly rental fee for office space and are then provided with training and mentorship at no cost to them. Any business services such as financial book-keeping, tax advice and secretarial services are provided at highly subsidised rates.
Contact Details
Tel: 011 833 0340
Email: info@thebusinessplace.co.za
Endeavor
Footprint: Global
Endeavor is a global non-profit organisation dedicated to supporting entrepreneurs in growth markets to become global leaders through providing access to talent, investors, partners and markets. This support is delivered through a global network of dedicated business luminaries and leading corporate partners who volunteer their time, knowledge and expertise to high impact entrepreneurs.
Endeavor South Africa was officially incorporated in June 2004 and it has identified and supported more than 80 high-growth entrepreneurs. It has additionally developed a unique Excelerator programme, which works with black-owned businesses. The programme applies Endeavor's global best practices to earlier-stage businesses that have the potential to become high-growth companies within a defined timeframe.
Once selected, Endeavor Entrepreneurs are provided with customised support from a volunteer network of 2 700+ global and local business leaders who serve as mentors, advisors, connectors, investors and role models. Endeavor provides access to funding, markets, talent and a support system to help them to think bigger, make better decision and multiply their influences.
Selection Criteria for the Endeavor programme
Business must have a minimum annual turnover of R10 million.
Business must be founder led.
Must have a proven track record.
It must be a unique business. The entrepreneur owns the Intellectual Property for the products, model or service of the business.
It has successfully raised the capital it needed to get to this point.
It is scalable, i.e. the business has the potential to grow and become a market leader.
It has a business model that is repeatable in any country/region.Selection criteria for the Excelerator programmeEndeavor seeks entrepreneurs at varying stages in their business life-cycle. The intention is that they should be at a "tipping point", where Endeavor can help the entrepreneur reach new levels.CostOnce selected for a programme, Endeavor entrepreneurs do not pay for the assistance they receive.
Contact DetailsTel: 011 463 0992Email: online enquiry formWebsite: www.endeavor.co.za
Fetola
Footprint: National
Fetola, founded in 2006, supports the growth of small and medium sized enterprises and assist them to become independent, thriving businesses and qualified suppliers.
Legends Programme
Fetola's flagship incubator-type intervention for SMEs is the Legends Programme. Started in June 2007, the Programme is a national business development initiative that supports accelerated growth in small businesses & NGOs nationwide. Open to entrepreneurs, SMEs, non-profits and community-based organisations across a range of sectors, the programme was conceived and developed by Fetola. Legends is active in all 9 Provinces across South Africa.
Interventions include a range of practical, needs-based business skills workshops, regular e-learning, business systems development, one-on-one and remote mentoring, market access, media support and peer-to-peer contact platforms.
Selection Criteria
The criteria for accepting participants into the programme include the following:
They must be Black-owned businesses or community benefit projects
 Must be an enterprise with proven business viability and potential for growth
 Leaders must show willingness to learn and to engage in change
 Regular access to communications (email and cellphone)
Preference to enterprises benefiting women, rural communities, poor and needy communities, high poverty nodes, high impact in terms of job creationTime out of the business is kept to a minimum as training and support is available to the entrepreneur in his place of work, whilst the shared peer resource allows for networking with dozens of organisations and ensures that beneficiaries feel like part of a group of likeminded individuals.Legends is designed as a two-year intervention, however participant businesses are assessed annually in terms of performance and commitment and a decision is made as to their continued participation by the management team of the programme.CostThere is no charge for joining Legends, but some of the national workshops and certain activities over and above programme parameters are carried out on a cost share basis.
Contact Details Tel: 0861 111 690 Email: enquiries@fetola.co.za Website: www.golegends.co.za
826 total views, no views today