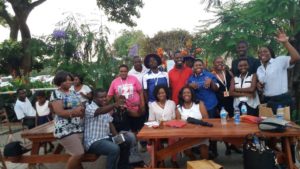 Many people are not aware of the benefits of registering their companies. Whenever the subject crops up the number one fear expressed by most entrepreneurs is paying tax. Few entrepreneurs are interested in paying tax and most will do the best they can to avoid ZIMRA and NSSA. This is one of the major reasons why most would rather remain backyard and not register their businesses. The sad part though is they do not know the opportunity cost of being unregistered.
Can you imagine what would have happened to Strive Masiyiwa if he had wanted to dodge paying taxes? Would Econet be around if Masiyiwa had wanted to remain underground without attracting the attention of the Zimbabwe Revenue Authority? He formally registered Econet and attracted a lot of investors who poured in money into his business, this is how Econet grew.
So be low we will try and summarise some of the major advantages that can accrue to your business when you formally register it.
1.Separate Legal Identity and Limited Liability: A limited company has a legal existence separate from management and its members (the shareholders).The protection given by limited liability is perhaps the most important advantage of incorporation. The members' only liability is for the amount unpaid on their shares. Since most private companies issue shares as "fully paid", if things go wrong, a members' only loss is the value of the shares and any loans made to the company. Personal assets are not put at risk. The protection of limited liability does not, however, apply to fraud. Company directors have a legal duty not to incur liabilities in their companies which they have reason to believe the company may not be able to pay. If creditors lose money through director fraud, the directors' personal liability is without limit.
2.Continuity
Once formed, a company has everlasting life. Directors, management and employees act as agent of the company. If they leave, retire, die – the company remains in existence. A company can only be terminated by winding up, liquidation or other order of the courts or Registrar of Companies
3.New Shareholders and Investors can be easily introduced
The issue, transfer or sale of shares is a relatively straightforward process – although existing shareholders are protected via their "preemption" rights and by company legislation that seeks to protect the interests of minority investors.
4.Ability to access credit: Banks prefer extending credit facilities to registered companies. Your chances of getting a loan become higher when you are registered, when you can show that you company is a law abiding citizen who pays taxes and comply to all relevant local laws.
5.Access to tenders: This is is my favourite, have you ever seen tender adverts? I urge you to look closely at the requirements on adverts for tenders. The first requirement is that you should submit certifications of registration; you will be required to show tax compliance certificates. So if you would like to participate in tenders and compete against other companies then make sure that you have your 'papers' in order and this includes registration and tax compliance. The big monies are on tenders for the supply of goods or services and rarely do they consider applicants who are not registered.
So there you are good folks, you have more to lose by not registering your company! In the next article we will explore various options available to you for registering your company. We will provide all the resources of various service providers who assist with company registration and their costs.
914 total views, 1 views today